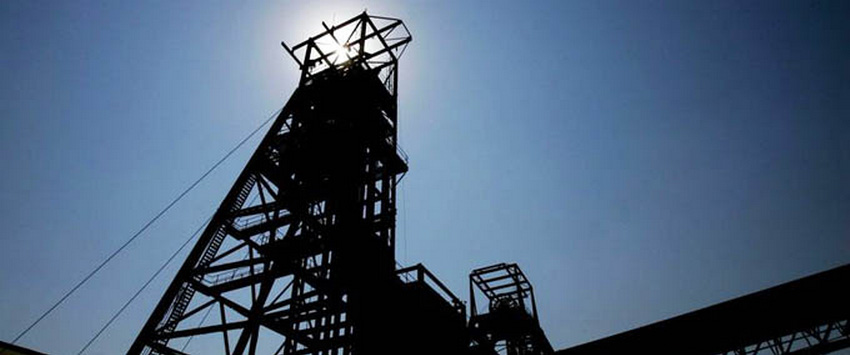 Richard Spoor Inc. Attorneys
Richard Spoor
Richard Spoor is a South African activist and human rights attorney based in White River Mpumalanga who has more than 25 years of experience in complex litigation. A pioneer throughout the past 20 years in the fight for workers' rights and safety, Spoor has become what The American Lawyer called the "bête noir" of the South Africa Mining Industry because of his unwavering commitment to holding mining companies accountable for their alleged ill treatment of workers, who are some of the country's most underprivileged citizens.
Spoor is a graduate of the University of Cape Town. He served his articles of clerkship with human rights lawyer Priscilla Jana in 1985 before joining labour law firm Cheadle Thompson and Haysom, where he became a partner. During this time, he represented people and organizations engaged in the struggle against apartheid. With the advent of democracy in 1994, he moved to White River Mpumalanga.
Spoor focuses on the field of occupational health and safety. He has represented workers and trade unions in enquiries into some of the country's worst industrial disasters in the chemical, construction, industrial and mining sectors. Over the last couple of decades, he has negotiated a number of pioneering settlements between employers and workers, or their dependents, in relation to occupational injuries and disease following major mining and industrial accidents and occupational disease epidemics.
Among Spoor's most notable settlements were those achieved on behalf of asbestos miners with Gencor and the Swiss multinational Eternit. These settlements led to the creation of the Asbestos Relief Trust and the Kgalagadi Relief Trust, both of which have, to date, paid more than R320 million in benefits to thousands of sick mine workers or their dependents suffering as a result of asbestos exposure.
Spoor's practice additionally embraces the fields of land reform and land/environmental rights, with special reference to the impact of mining on indigenous communities.
Georgina Jephson
Georgina Jephson graduated with a BA LLB from the University of Cape Town in 2005. She served her articles of clerkship at the University of the Witwatersrand Law Clinic and the Centre for Applied Legal Studies. After being admitted as an attorney, Jephson served as a research clerk to Justice Moseneke, Deputy Chief Justice of the Constitutional Court of South Africa. She also worked as an associate at Cheadle Thompson and Haysom and as a researcher in the Office of the Chief Justice prior to joining Richard Spoor Inc. Attorneys in 2011.
Motley Rice LLC
Because of their experience in complex, cross-border and class action litigation and reputation for embracing important causes, American-licensed Motley Rice LLC attorneys are consulting with Richard Spoor to advise him and provide resources for this important litigation.
Motley Rice lawyers initially gained recognition for their pioneering work representing asbestos victims in the 1970s and 1980s, conducting some of the first successful representations of injured Americans against the U.S. asbestos industry. The firm continues to litigate in courtrooms across the United States and is active on numerous asbestos bankruptcy trust committees.
In the 1990s, Motley Rice attorneys took on the tobacco industry. Armed with evidence acquired from whistleblowers, individual smokers' cases, and tobacco liability class actions, they led the campaign of 26 states' attorneys general to recoup state healthcare funds and exact marketing restrictions from cigarette manufacturers. Through the litigation, "a powerful industry was forced by U.S. courts to reveal its internal documents that explain what nine tobacco companies knew, when they knew it and what they concealed from the public about their dangerous product." Click here for more information. The effort culminated in the $246 billion Master Settlement Agreement, which remains the largest civil settlement in U.S. history.
Building upon their experience in occupational disease and consumer fraud, Motley Rice attorneys have continued their efforts to hold responsible corporations and organizations that willfully and knowingly harm people, representing clients from the United States and from countries around the world in U.S. courts. They stood by families of victims after the 9/11 attacks for nearly a decade in a massive investigation into the alleged airline and aviation security failures of 9/11, resolving the final individual suit in 2011. Motley Rice attorneys are still actively litigating a landmark case filed in 2001 by the 9/11 Families United to Bankrupt Terrorism. This case is an unprecedented effort to apply the Alien Tort Statute and other provisions of U.S. law relating to terrorism and foreign sovereignty in order to uncover the truth and hold accountable those who financed or aided al Qaeda and the terrorists.
In. U.S. courts, Motley Rice attorneys have represented numerous terrorism victims in cases against defendants allegedly responsible for terrorist acts involving Libya, Hamas and suicide bombers in Israel, among others. The firm also represents victims of the Abu Ghraib prison torture scandal and the families of five Italian tourists killed in a mid-air collision over New York's Hudson River.
With more than 70 attorneys and hundreds of staff, Motley Rice is one of the largest plaintiffs' law firms in the United States and proudly serves those who seek justice. The firm is headquartered in the Charleston, S.C., area and has several other offices throughout the United States.
Motley Rice attorneys are serving only as consultants in this litigation and are not licensed to practice law in South Africa.
To learn more about Motley Rice, visit MotleyRice.com or contact Michael Elsner at melsner@motleyrice.com.