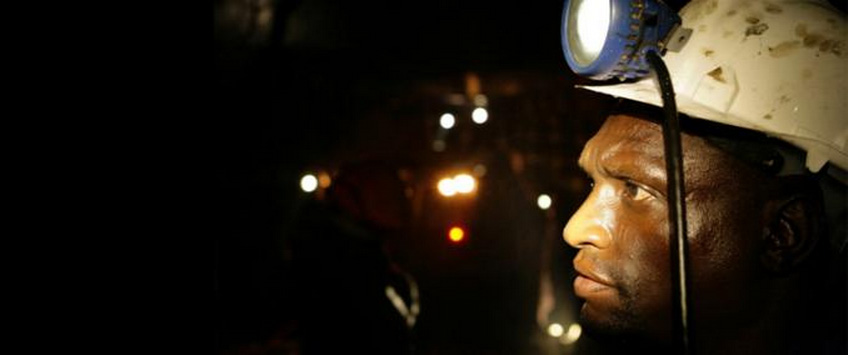 About the Silicosis Litigation
Richard Spoor filed a motion and supporting Founding Affidavit on Dec. 21, 2012, in South Gauteng High Court (Johannesburg, South Africa), requesting class certification of more than 15,000 prospective class members. There are 31 proposed class representatives from areas that include the Eastern Cape, Lesotho, Botswana and Mozambique—areas historically known for supplying migratory labor to the gold mines. The litigation alleges that the respondent gold mining companies knew of the dangers posed to miners by silica dust for more than a century and claims they are liable for 12 specific forms of neglect and endangerment. Foremost among these allegations are willful disregard and/or failure to execute almost all of the steps mandated in regulations and legislation designed to protect miners from silica dust.
The litigation names 29 respondent gold mining companies incorporated in the Republic of South Africa, the most inclusive list of gold mining companies named in any legal action to date. The litigation is designed to achieve the following goals, among others:
Help further establish workers' rights to compensation under the South African Constitution and common law
Provide medical monitoring, surveillance and treatment for mine workers with silicosis
Hold accountable through the justice system the entities whose alleged negligence has harmed mine workers under their care
Promote substantial improvements in workplace health and safety
Such bold legal action was, until recently, not possible. In March 2011, the Constitutional Court of South Africa issued a landmark ruling in another of Spoor's cases, Mankayi v. AngloGold Ashanti Limited, that paved the way for this litigation. That case was filed by now-deceased miner, Thebekile Mankayi, against AngloGold Ashanti Limited, the operator of the Vaal Reefs mine in which Mankayi contracted silicosis and tuberculosis. Mankayi had been given a limited payout for his injuries under the terms of the Occupational Diseases in Mines and Works Act (ODIMWA), but he filed suit under common law for his full loss of wages, damages and medical expenses. The Constitutional Court's decision, which overruled both the High Court and the Supreme Court of Appeal's previous decisions, affirmed injured workers' rights to sue employers for fair compensation and broke new legal ground for not only workers' rights but also for the South African legal system and public health.
It has been estimated that one in four gold miners in South Africa suffer from silicosis, a debilitating and incurable disease that has been called an epidemic. Approval of a class action structure for the victims of the silicosis epidemic would be an unprecedented means of recovery for South Africa. We believe that approaching these claims on a collective basis is essential in order to provide access to justice for mine workers and their families, who otherwise have neither the knowledge nor the means to undertake legal proceedings independently.